Hide menu sections during or after service to restrict times customers can order certain items.
This is most effective with Order @ Table and Collect @ Counter
Navigate to Change Menu Items > Menu Sections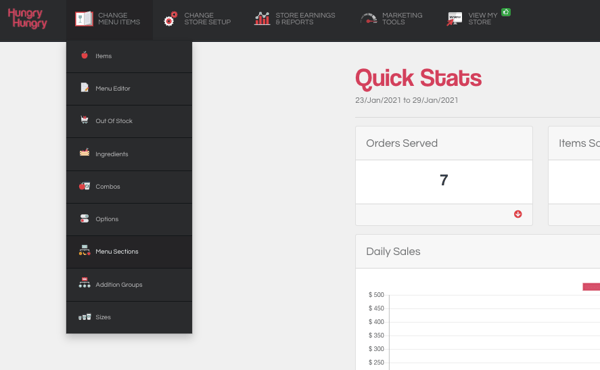 This feature is particularly useful if your kitchen closes before the bar, has a reset period during the middle of service or if you want to restrict alcohol before a certain time of day.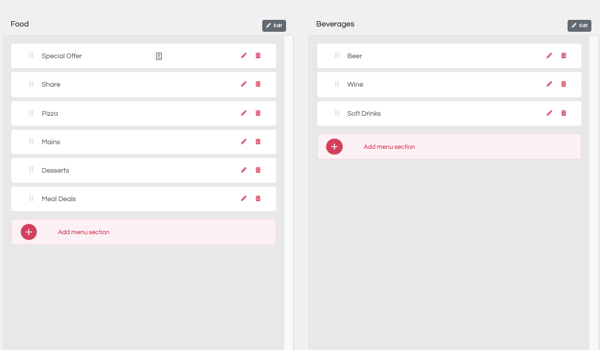 Next to each Menu Section is a pink pencil. This will open a new window and allow you to make adjustments to this menu section.

Along the top will be a number of tabs, including Availability Restriction. This is where you you can set times for the menu section to be displayed.
This will not stop customers using Pick Up, Delivery or Room service fulfilment's from pre-ordering food during its 'available' times.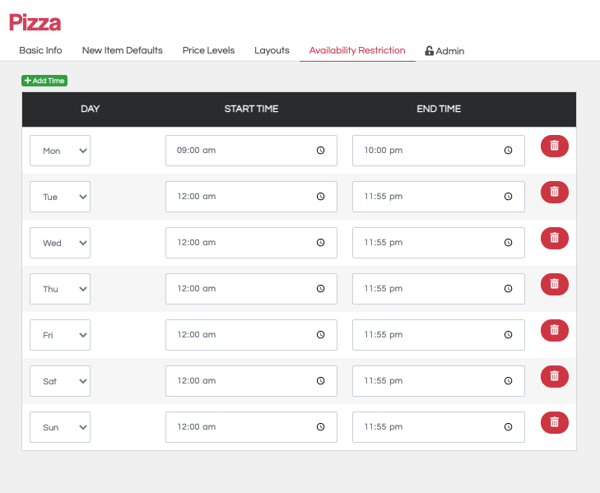 Set your Start and End times for each day or use the red bin on the side to remove an entire day. Outside of those hours, the section will be hidden.
If you need to hide a section during the middle of the day. Use the green '+ Add Time' in the top left, select the corresponding day and fill in the time.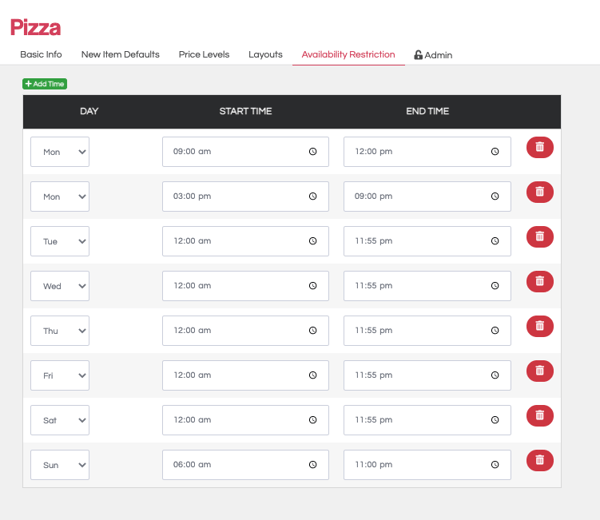 E.g. Monday 9:00am - 12pm / Monday 3pm - 9pm. Meaning the section is invisible between 12pm - 3pm.
Hit Save and wait for the screen to refresh.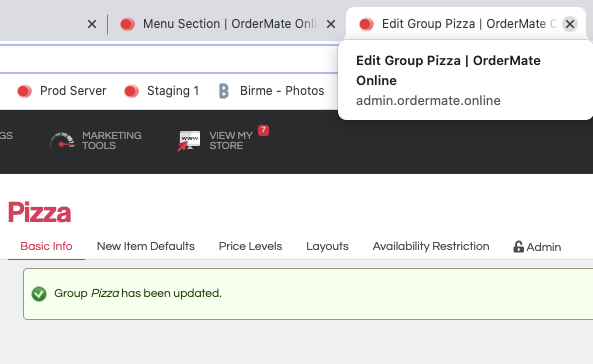 Close the window and return to the previous 'Menu Section' tab and refresh the page.
You should now see a little sand timer next to your menu section. This means that the Time Restrictions have been set and will be activated once you publish changes.