Learn how to easily set up surcharges for public holidays and your online ordering needs.
NOTE: If there are multiple locations, you'll need to do this for each location.
Go to 'Change Store Setup' then to 'Change Store Info'.
Select the location you are wanting to add a surcharge to.
Once in the location, proceed to the 'Advanced' tab.
Scroll down to 'Enable Surcharge' and toggle this on.
Name the surcharge so that it is clear what it is being used for. We recommend labelling it as 'Public Holiday' as needed, or 'Processing Fee' if it's a permanent surcharge that is applied across all orders.
Add the 'Surcharge Rate' and set the 'Date Range'.
Click 'Save' and 'Publish Changes'.
TIP: Surcharges can only be set for one day or a date range at a time and cannot be set as a recurring surcharge or on multiple dates.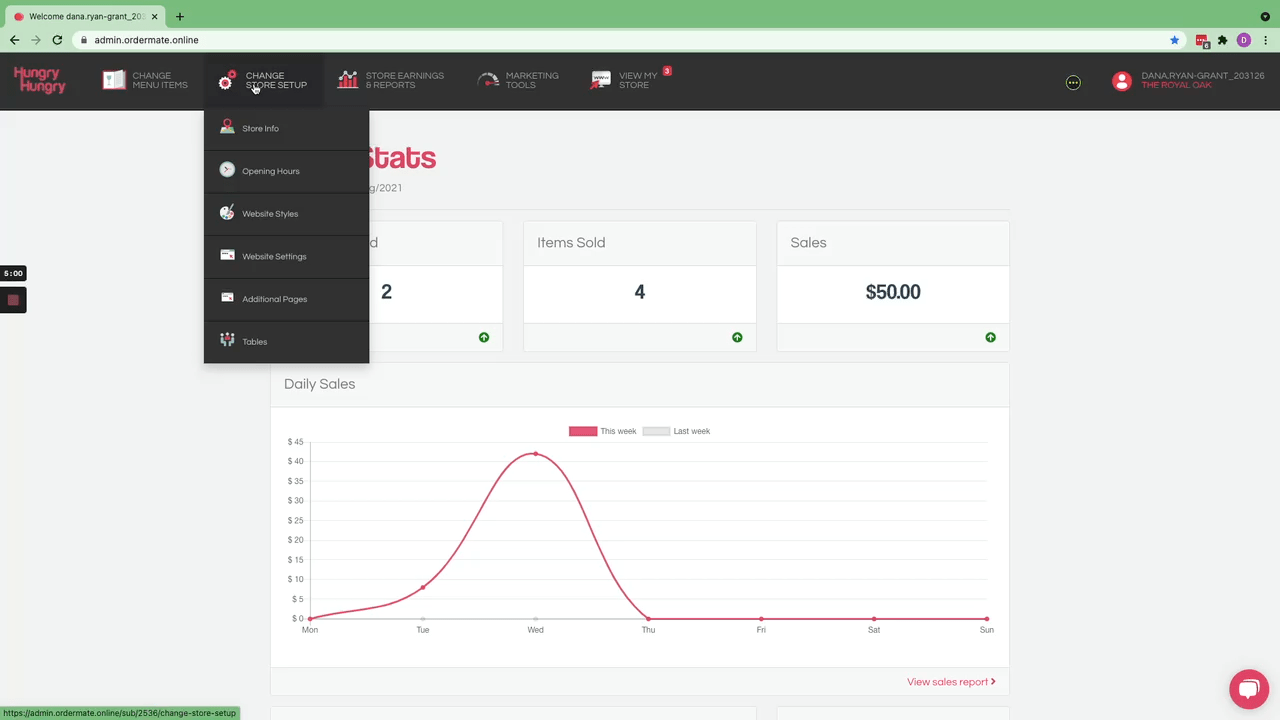 Want to learn more or have feedback for us? Say hello!
💬 CHAT: Chat with us online! You can find our LiveChat, 'Crumpet' in the bottom right-hand corner of our website.
📞 PHONE: 1300 992 650
✉️ EMAIL: help@hungryhungry.com