Sold out of something? Here is how you can quickly make it out of stock.
1. Click into 'Change Menu Items'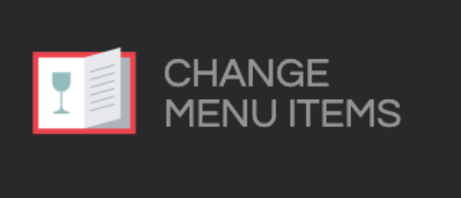 2. Click into 'Out Of Stock'


3. Find the item you wish to list as 'out of stock'/ 'sold out', either scroll or use the filter features to help you locate the item quickly.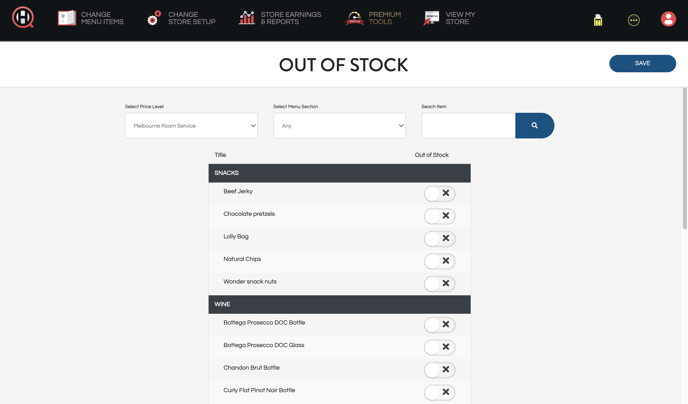 4. Simply click the slider on the right-hand side, to enable the RED tick.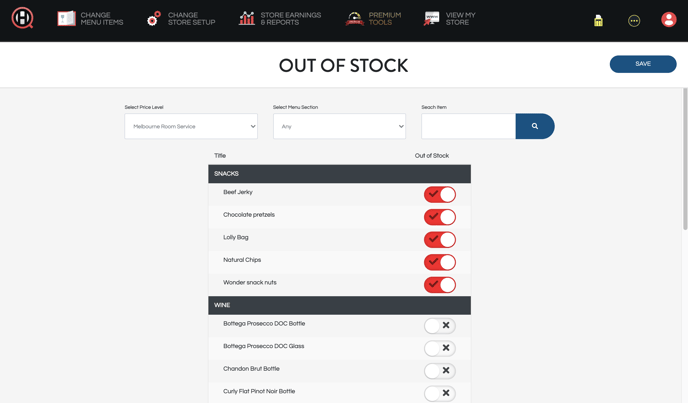 5. This is the most important step, click the (blue) SAVE BUTTON, top righthand side of the screen.
Please note that you don't need to publish changes after marking something as out of stock ☺️


Feel free to watch this video which explains the above steps: