Summary
The delivery fee must be setup per store location in HungryHungry. It is possible to setup a delivery fee for each fulfilment type (Delivery, Pickup, Room Service or Dine-In), but in practice the delivery fee would normally only be applied on the delivery fulfilment type.
Setup Delivery Fee
Navigate in the HungryHungry admin to the "Change Store Setup" menu, and select "Store Info".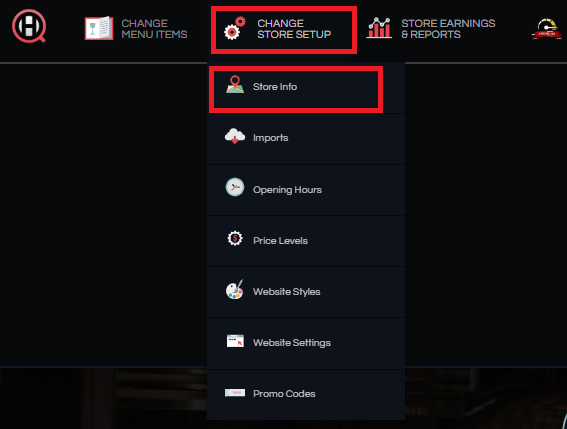 If your account has multiple locations (stores), you will see them listed on the left. Simply select the desired location to set the delivery fee, then select the "Delivery/Pickup" tab for that location.
In the fulfilment tab, you will be shown each fulfilment type that is enabled. Scroll down until you find the one using the "Delivery" context.
Set the delivery fee, and minimum delivery as highlighted below.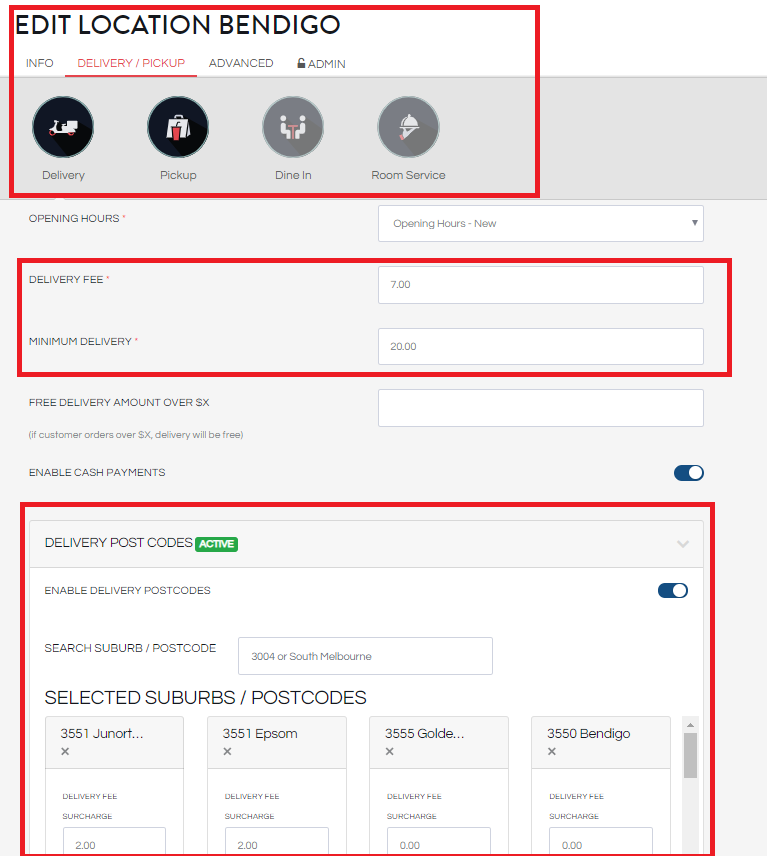 When you're done, be sure to click "save".