End-to-end video walkthrough of adding an item into OrderMate POS and importing to HungryHungry:
If you're lucky enough to be using an OrderMate POS system, your menu can be easily imported into HungryHungry!
It's important when you are using both systems, that all items you sell online do exist in OrderMate POS.
Importing from OrderMate POS
First up, you'll need to log in to HungryHungry using your own username and password. You can log in to the admin portal at http://admin.ordermate.online.
From the navigation bar at the top of the page, select the "Change Store Setup" menu, and then choose "Imports".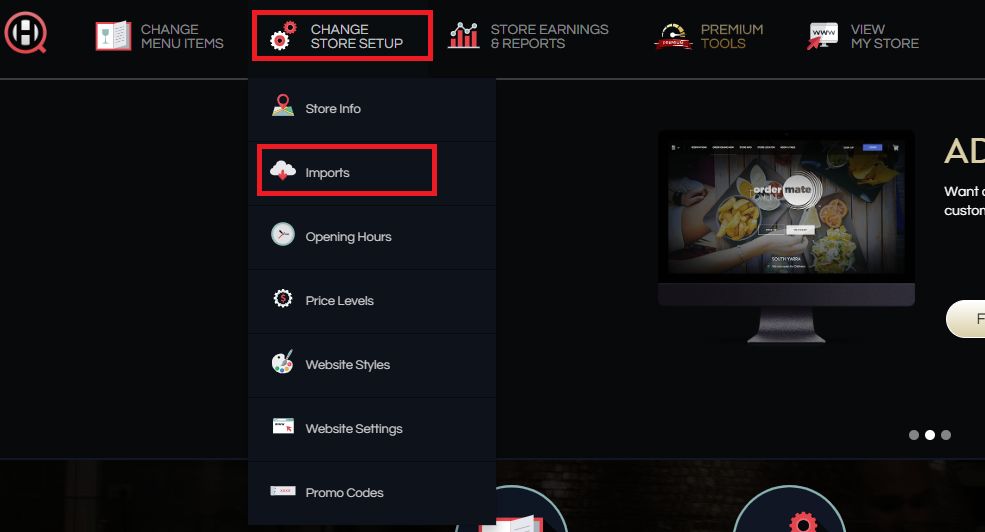 ad
On the left, you should select the import you would like to run. Most users will have only one to select, if you have more (e.g.: your account runs multiple stores) be sure to select the right one!

Import Configuration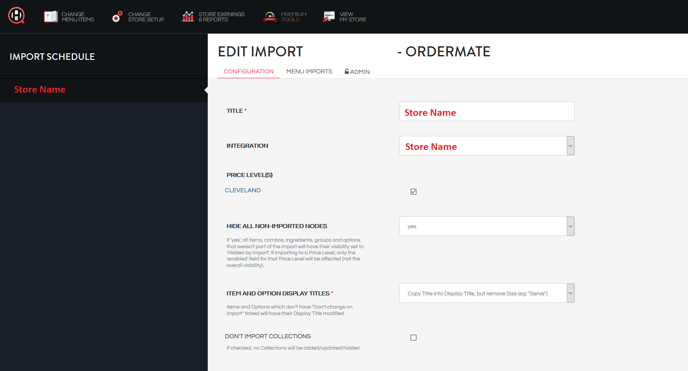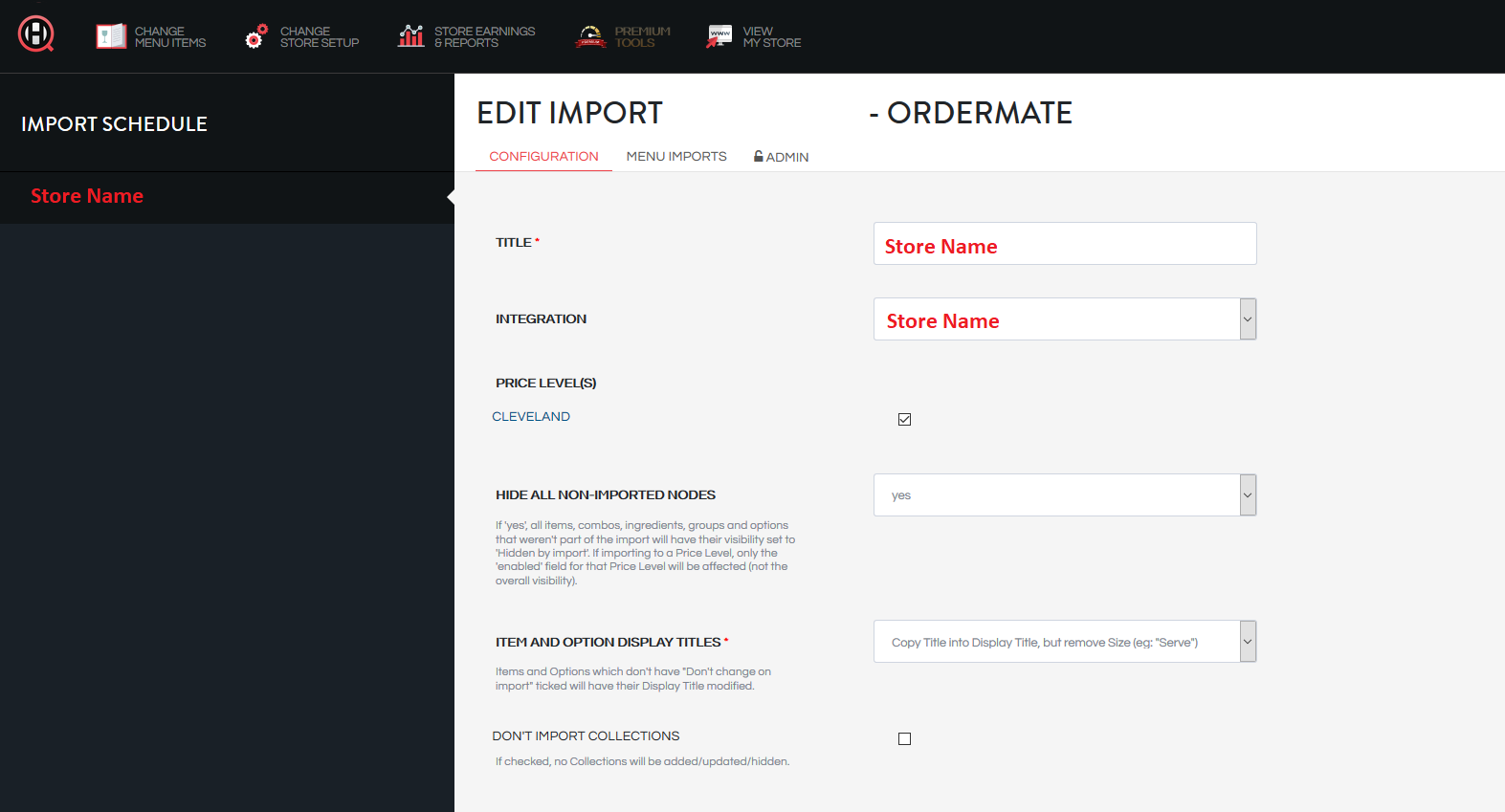 Before you run your import, it's possible to tweak some configuration. The configuration tab contains a few options, here's how they work:
Tables can't be imported directly. Please insert an image of your table which can be found here.
If you do make any configuration changes, be sure to click "save" before running any imports.
Running the Import
Select the "Menu Imports" tab, then click "prepare Import (THIS MAY TKAE UP TO 1 MINUTE". This will get a copy of the menu from OrderMate POS and prepare it for importing.

You will then be shown a screen where you can confirm before you import.
Depending on the size of your menu, importing can take some time. Please be patient!