If you have multiple locations setup inside of your HungryHungry store you can set opening hours per store. This should be done for you upon onboarding so if it is not or you are not comfortable following the below, contact support where we can assist you.
1. To begin login to your HungryHungry account which will present you with this screen:


2. From here hover over change store setup, then click opening hours. You should see the below screen:



3. Click the plus sign. And fill in the form that appears like so. Note in the title we have placed the menu type and the name of the venue. This is important for later: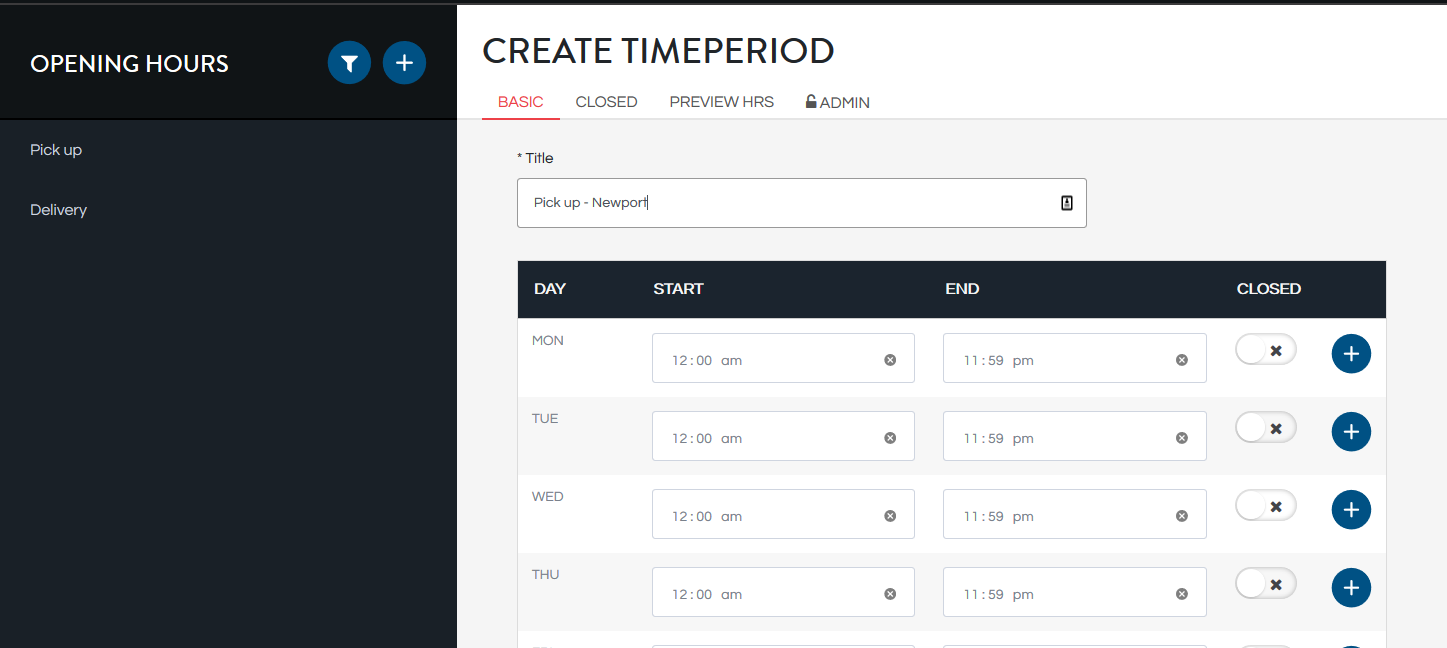 4. Once done Click save.
5. At this point, hover over store setup then click store info
6. On the left hand side select the location you wish to modify as below: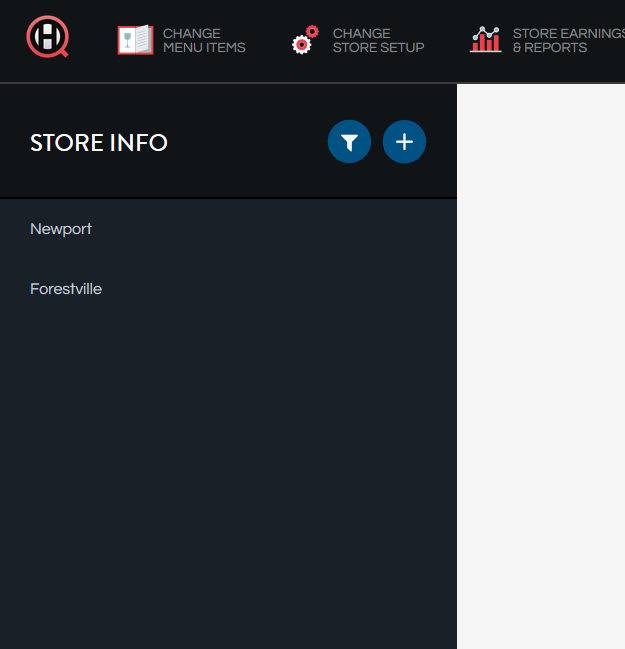 7. Clicking the store name will show you this screen below: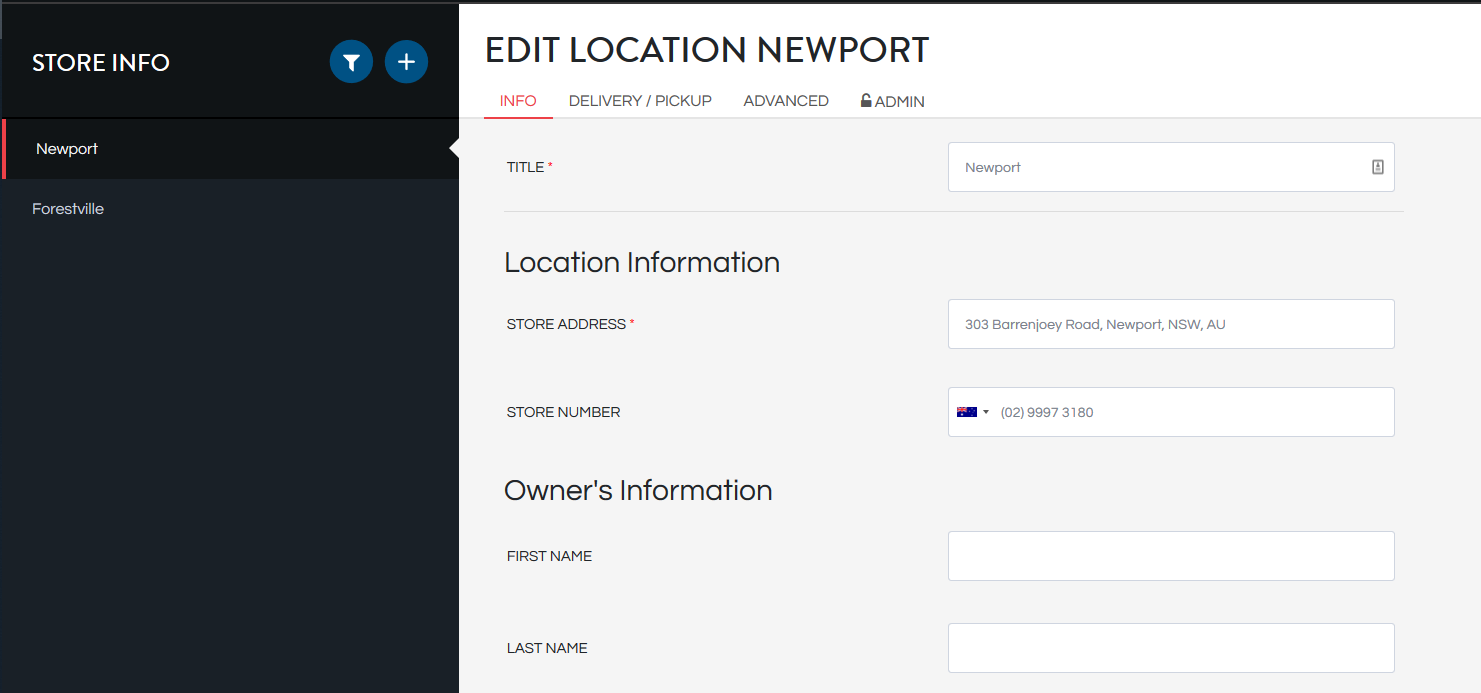 8. Click the Delivery/Pickup tab and then select the pickup icon. (Select whichever is appropriate to you when you do this, however for our example we are setting pickup hours). Once done you should have something resembling this: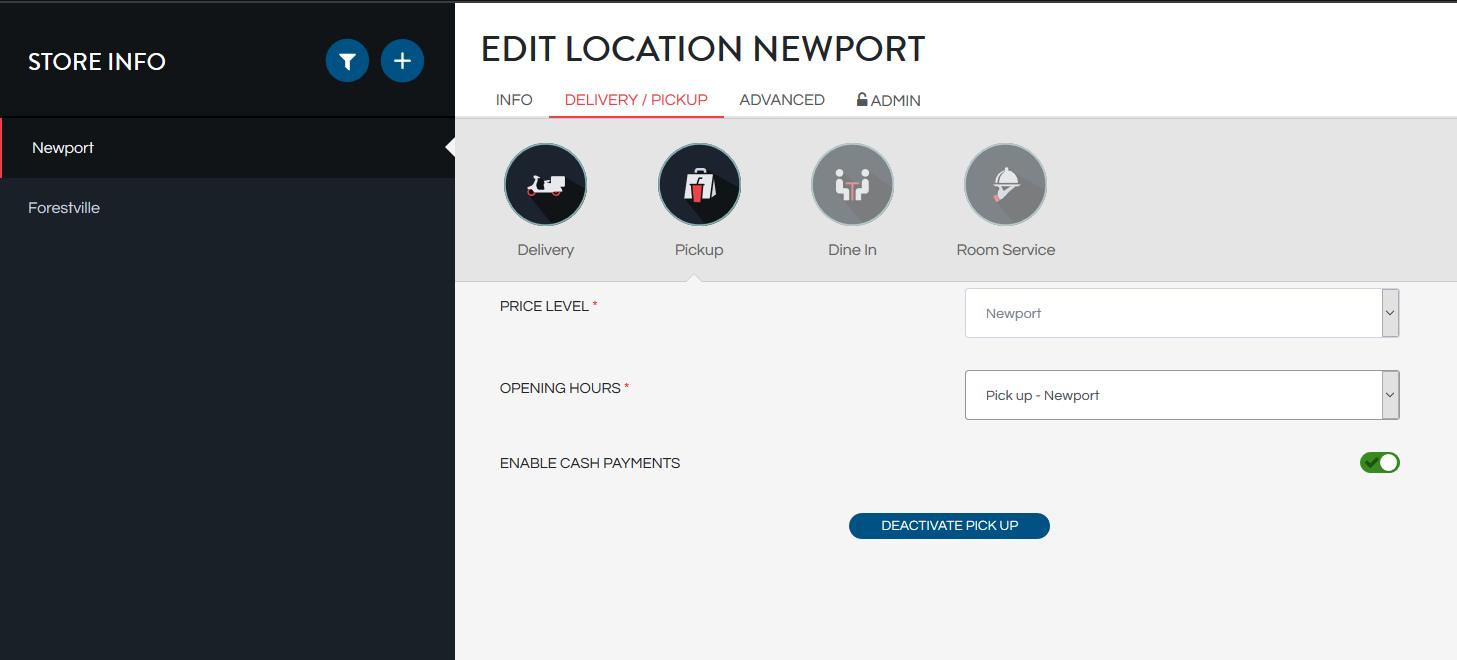 9. Click save
10. You have now set pickup hours for a single location. Rinse and repeat for more locations or different account types (Delivery, Pickup, Dine in etc).