What are Additions?
These are additional ingredients you can add to your items aka Extras!
HOW TO CREATE AN ADDITION GROUP
To create an addition group, hover to Change Menu Items and choose Addition Groups.
You can click the button 'Create New Addition Group' or the (+) icon.

Fill out the Title to create a label for the additional item/group .
If you are creating multiple ingredients that has the same prices, you can set a default price. You can also add the prices per ingredient individually.
Beside the Add Addition button, there is a drop-down to choose how many ingredients want to add.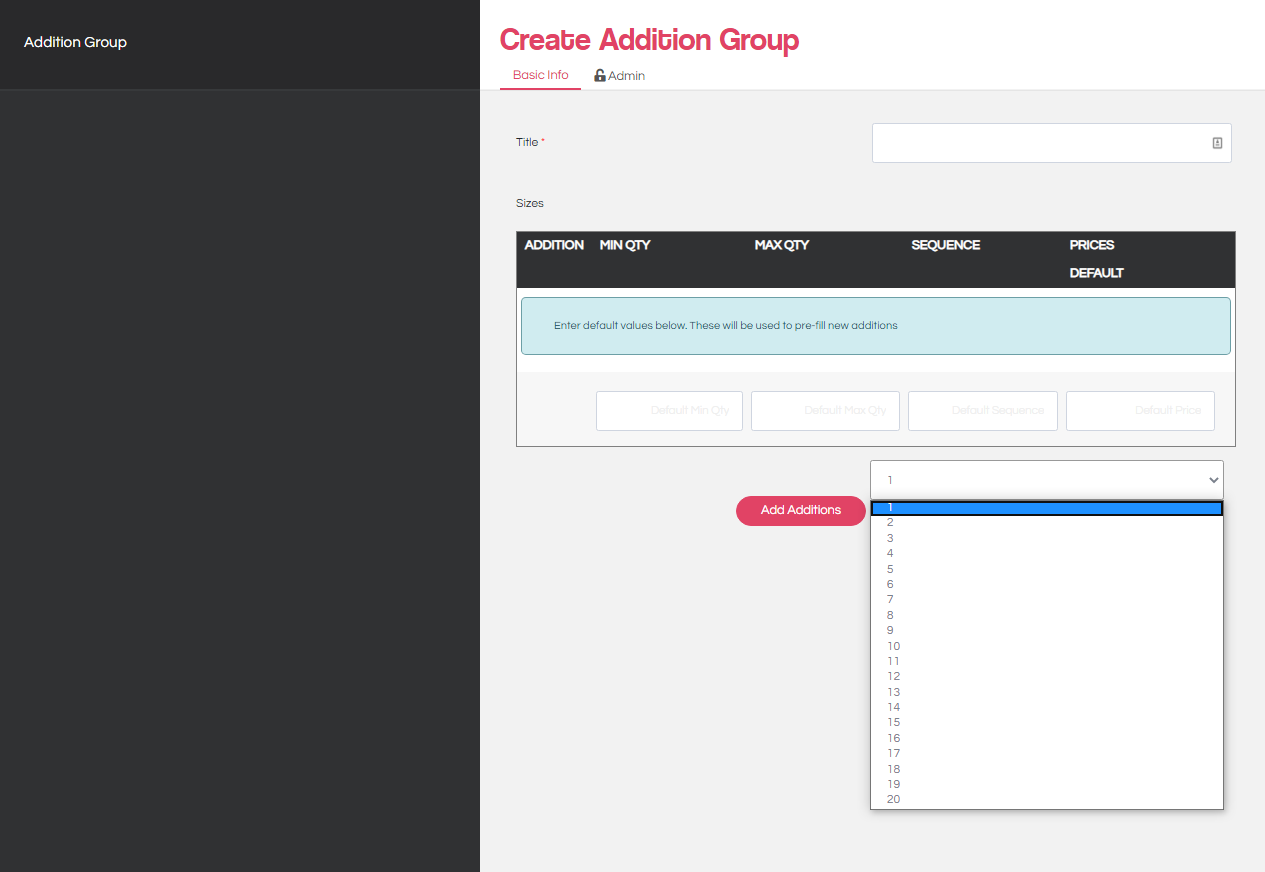 Then fill in the items.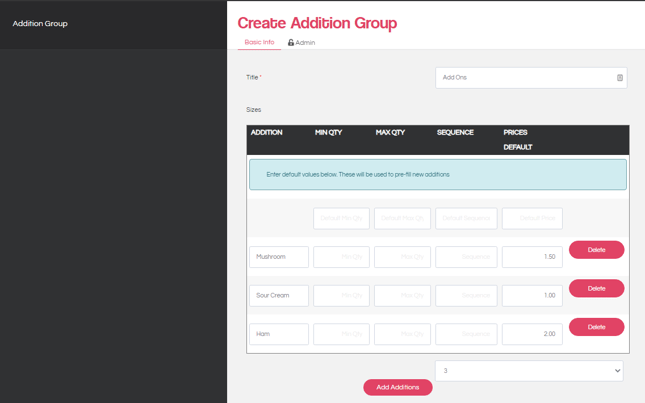 Once complete. Click "Save".
You can now link this GROUP OF INGREDIENTS to an ITEM.
LINKING ADDITION GROUPS TO AN ITEM
We link an addition group to an item so that the set of extra ingredients will be visible when customers place their order.
Please go to Change Menu Items. Choose "Items".
Then Click on the 'Filter Icon". Choose a Menu Section (Section of an item you want to put on the additional group), Visibility & Price Level. You can select All if it is only one Price Level.
Then Select the item. Please click on the ADVANCE TAB.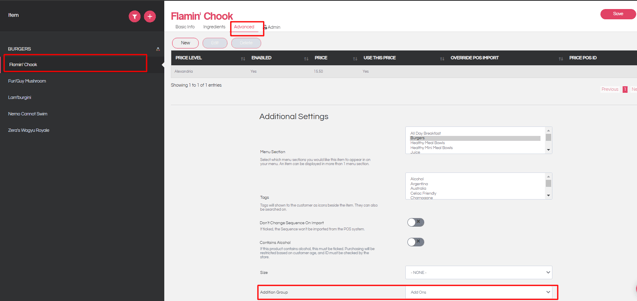 Look for ADDITION GROUP and select the addition group name you want to link to the item. Then click "Save".
Note: You can only link one addition group to an item. Meanwhile, linking multiple option groups to a single item is possible.
To see changes, please go to PUBLISH CHANGES.
Your item should look like this, EXAMPLE ONLY.