Your backend of HungryHungry looking messy, wanting to give it a little cleanup? Here are a few helpful tips to do just that!
Keeping your HungryHungry organized can all be down to your POS!
PLUS GROUPS

Keeping your plus groups in the backend of HungryHungry Clear is as simple as a tick button, to the right of every group there is an 'Available Online' Tick box, you can select if you want the whole group available or just some options.

OPTIONS

Options are again easy to organize as they too are a simple tick button on the right of the option itself.
Look at your options and consider making them a new item or Size, Such as ' TAKE AWAY LARGE' Make this a new item and size which can then be placed under each coffee type you offer it for.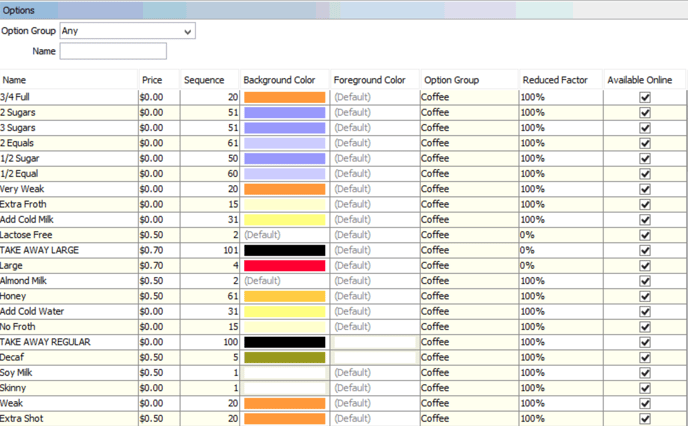 COFFEE
every venue has its own way of setting up WaiterMate to work for them when HungryHungry comes into play you might need to add some additional items and sizes to create an ease of use for your consumers through the HungryHungry Platform.
For example, you might be used to having CHAI LATTE as one item and then adding additional size and therefore cost in options. When creating Hungryhungry for the ease of consumer use at the frontend we suggest creating sizes and items for ALL of your coffee offerings such as below:

OFFICEMATE



HUNGRY HUNGRY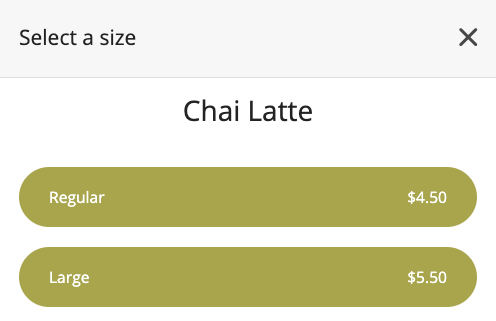 This will then create a 'collection' in HungryHungry allowing your consumers to see all your sizes in one selection. This makes it easier for them to select the size they want, not to be overloaded with options (Keeping these for Milk and Sugar choices), and the potential to upsell.

This also helps if you have a lot of options for milk, sugar, and add os, your additional pricing won't get lost.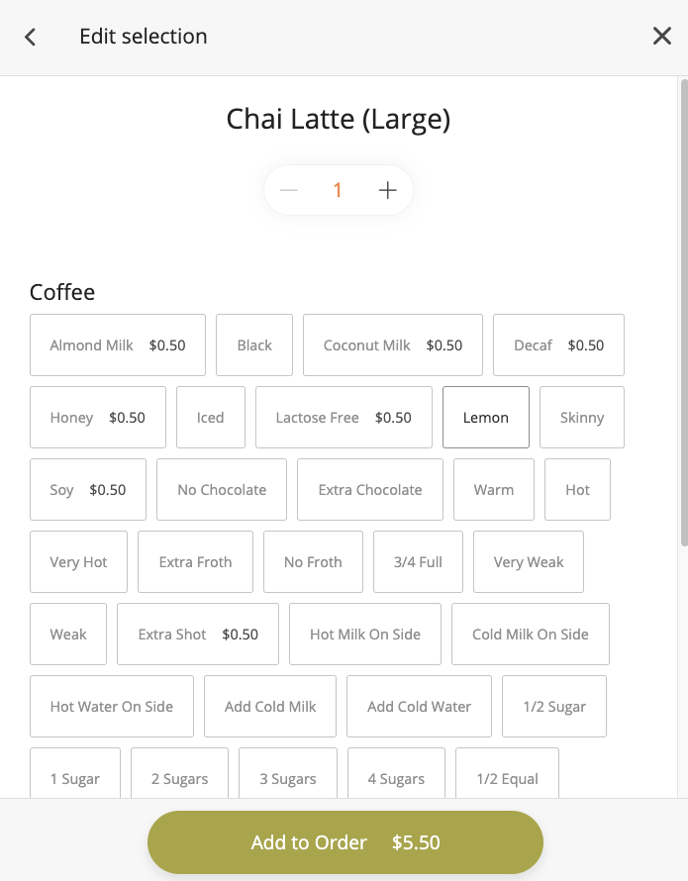 REMEMBER TO CONTACT ORDERMATE IF YOU NEED ANY ADDITIONAL HELP WITH YOUR ORDERMATE SETUP > OR CONTACT YOUR ACCOUNT MANAGER FROM ORDERMATE