Creating and Managing Your Items
An Item is simply a product that you sell. Items can easily be created or edited in HungryHungry. To create and manage your items, login in to the backend and navigate thru CHANGE MENU ITEMS tab.
There are 2 ways to create/manage your items
ITEMS tab
MENU EDITOR tab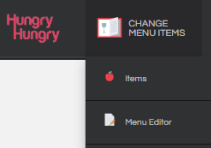 ITEMS tab
Hover to CHANGE MENU ITEMS tab and from the dropdown, click on the ITEMS tab. Click on the plus icon (+) or hit the 'Create a new Item' button.
Here are the things you need to set-up to create your item:
Title: You will need to add a title in the Title field. This is how your new item is identified within HungryHungry.
Display Title: This is the name of the item that the customer will see. If you have already provided a title, you don't need to type in this field.

Options: You can select an option group from the drop-down that you want to link to the item.
Menu Sections: You can select one or more groups for your item to belong to. Menu Sections are a handy way to organise your items and keep things neat.
Default Price: Set the price of the item on this space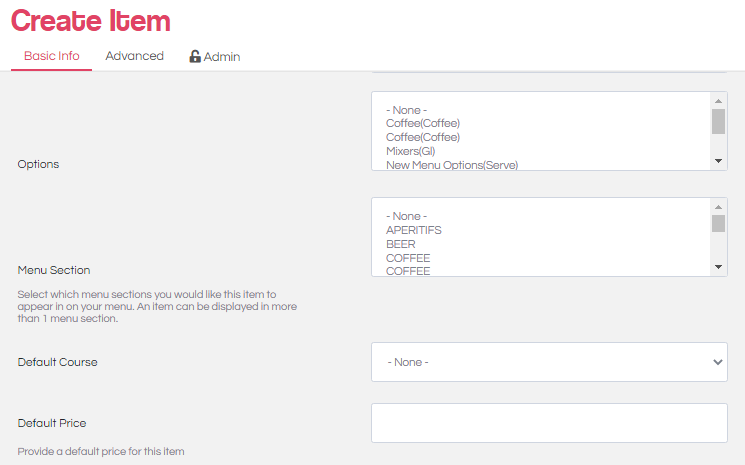 Adding Images & Descriptions
To make your items look more appealing to your online customers, you can select an image layout. When using an image layout, you will need to add images to all of your items. This can be done easily by selecting an image to upload.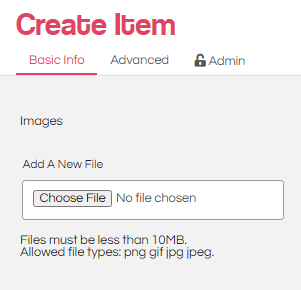 A pleasant product description can be added as well in "Description" field box.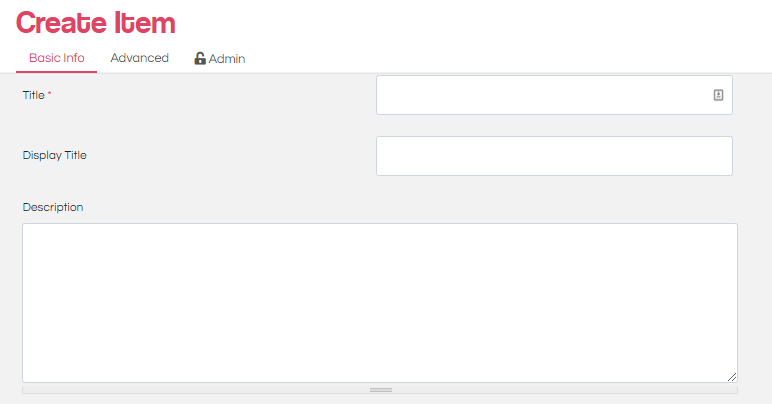 Tags
Adding tags to your items will give your online customers a quick way to find what they're looking for. Select the item, click on "Advanced" tab. In Context, you can see Tags field. You can add multiple tags to a product by holding CTRL + Clicking on multiple.

After pressing "Save", hit publish changes and you may see the icon/s that can be filtered at the top left of the menu to find out what they are looking for.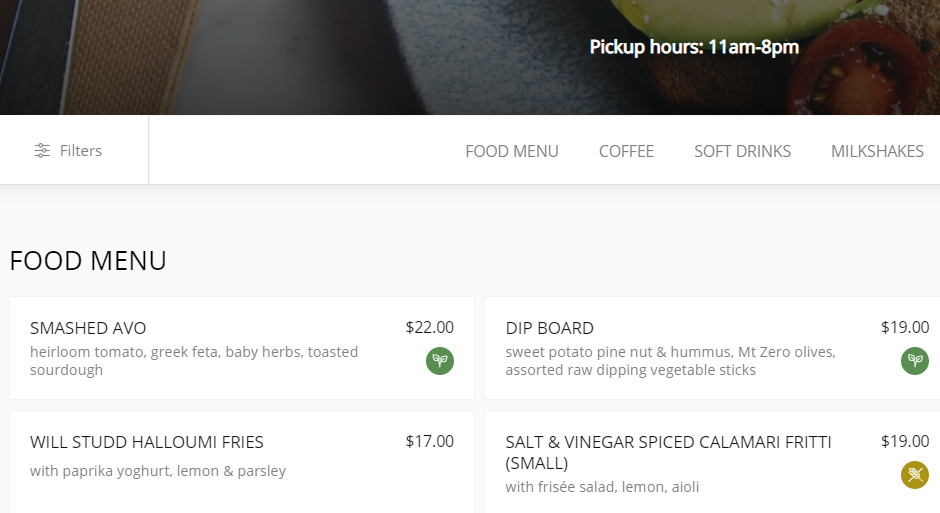 And a respective icon will appear beside the item in the front end.